Hanoi
river house
2021
In Progress
River House can be said to be one of our interesting projects from problem approach to project implementation.
Initially, all the owner wanted for the house was a large and unique view towards the Red River and only towards the Red River.
The special task is answered with a special design idea. In this design, the wall of the house is designated as a foam wall, with a special thickness to ensure the best sound and heat insulation. This means that when you are inside the house, you are completely isolated from noise and unpleasant odors from the surrounding directions - which the landlord is not particularly interested in. Only one open direction remains, towards the Red River.
In addition to specifying a special wall type, the large living room space of the house is also completely liberated from the traditional structural system, there is no column in the middle of the house even though the width of the house is considerably wide.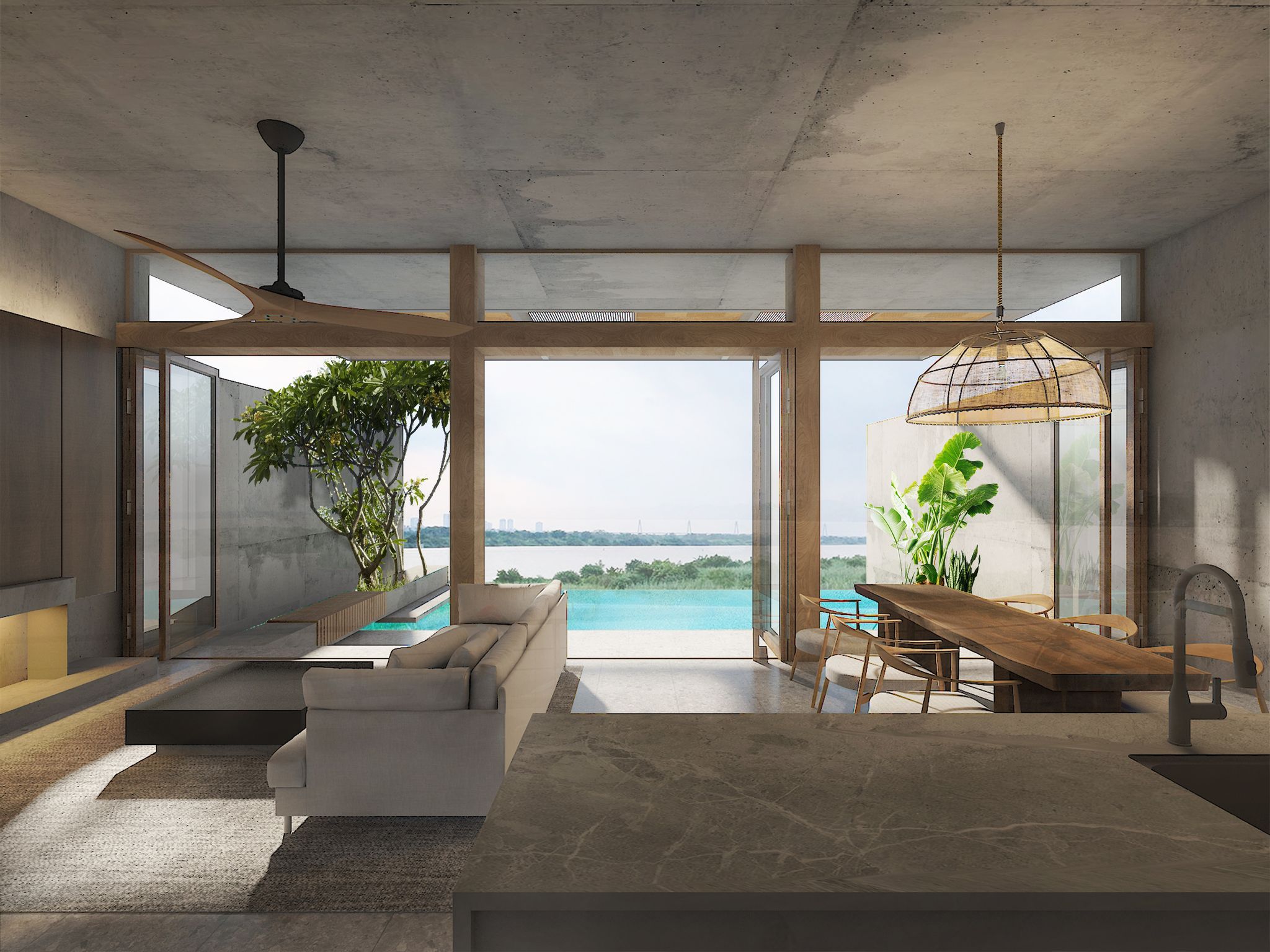 and at the furthest edge of the plot, toward the river, is a small swimming pool with the maximum remaining area of the land. A great way to fully enjoy the panoramic view of the Red River.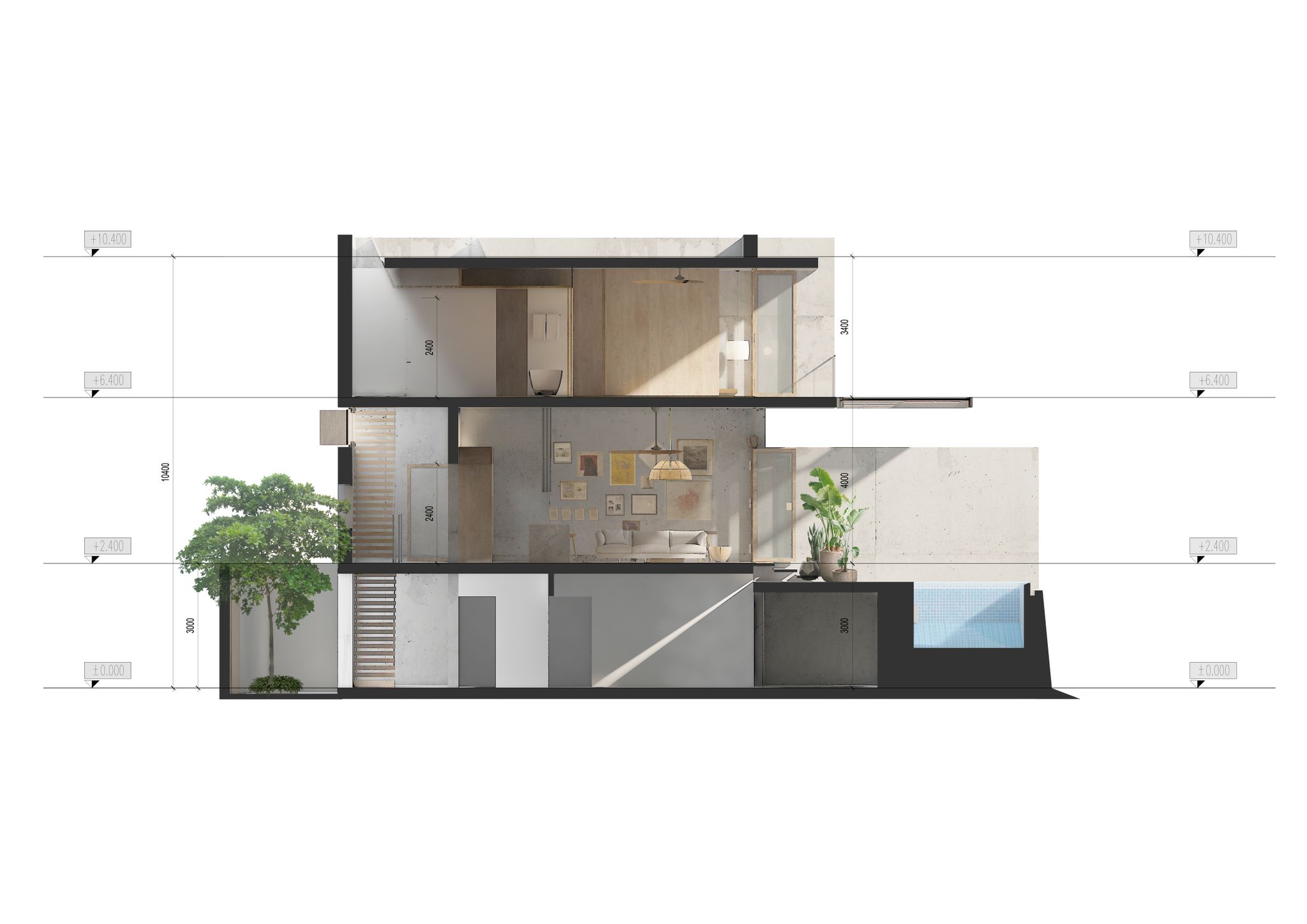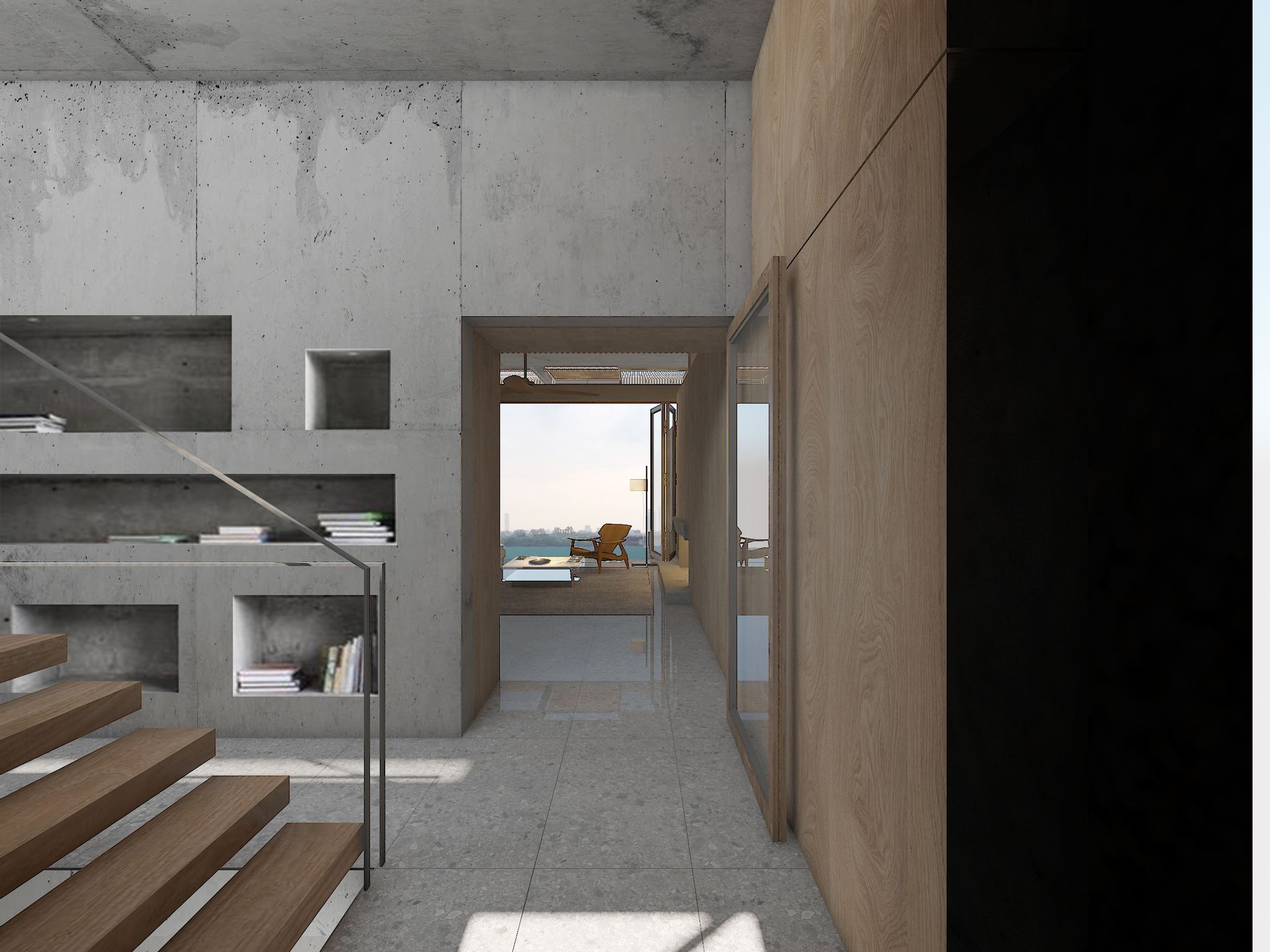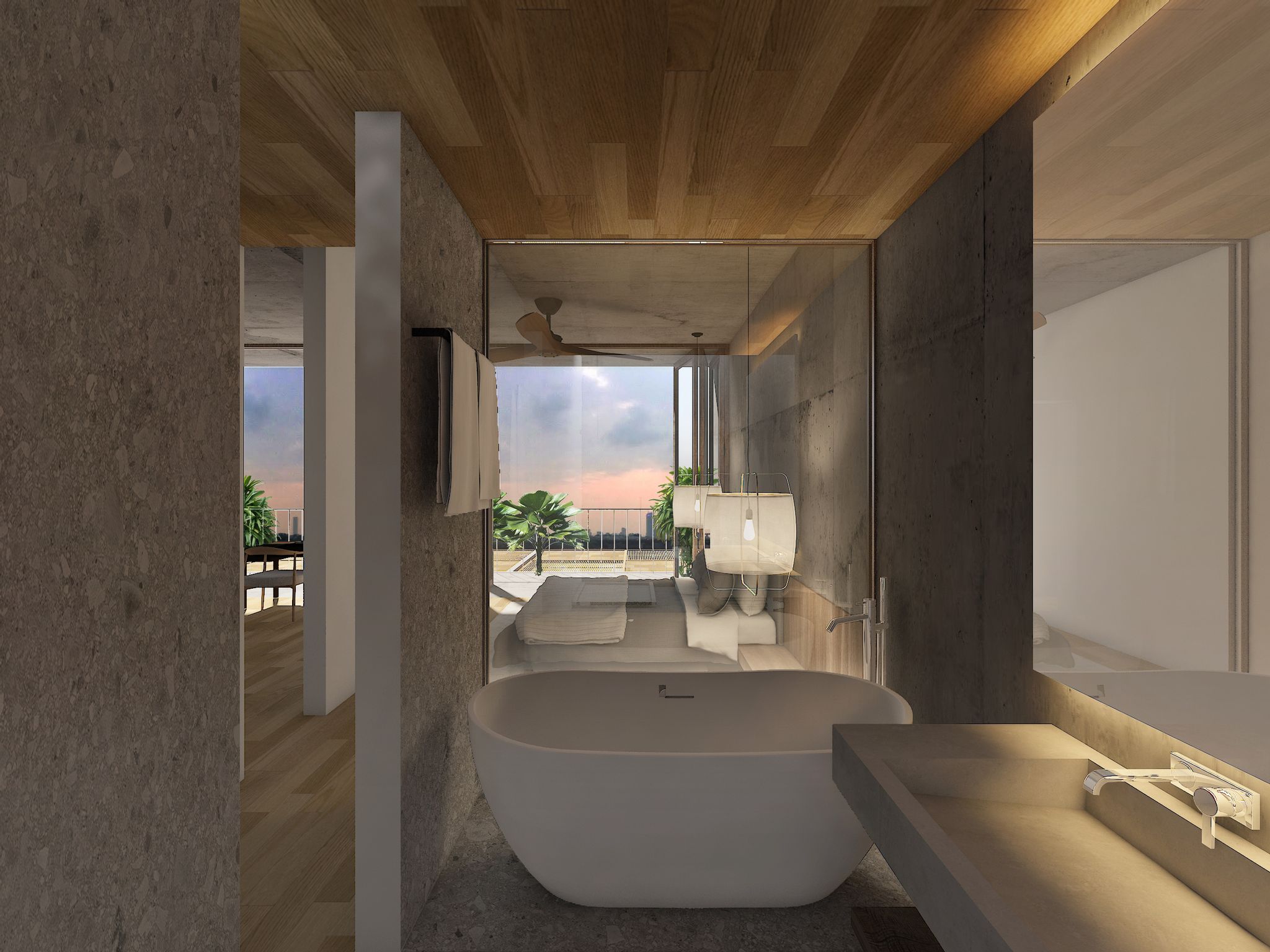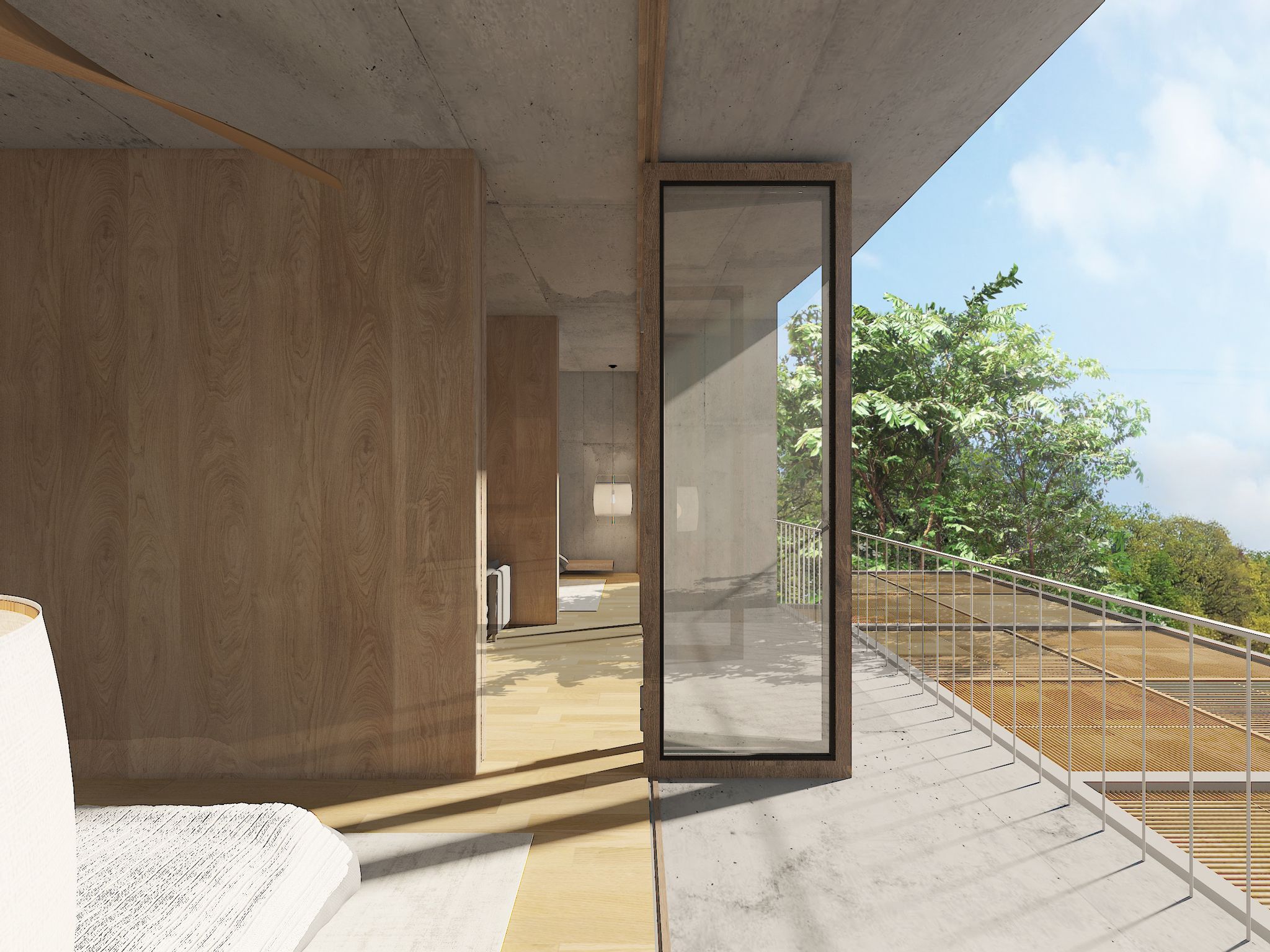 ---